Water Consumption Calculator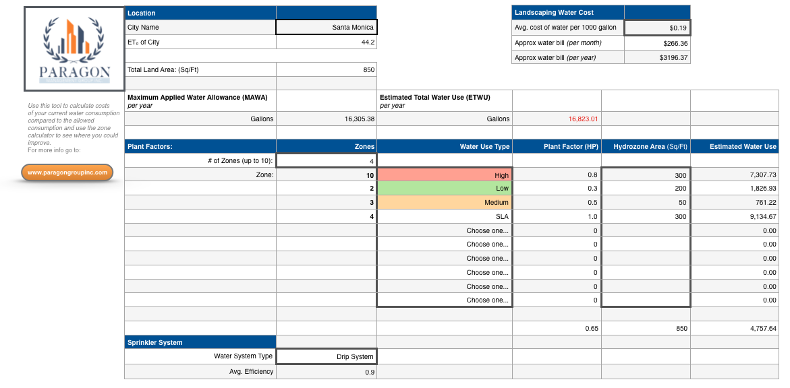 The Paragon water consumption tool is designed to allow owners and investors to compare their water consumption against city allowances. This also allows our landscape architects to evaluate and create plans to lower water consumption.
For more info or to apply this to your building and see your potential savings <contact us>
Paragon builds custom tools to help owners and investors realize their potential gains and losses on their investment in order to help improve efficiency and to discover pivot points in order to maximize return on investment.
©2015 Unlimited Links Communications Inc. All Right Reserved. This tool has been designed for Paragon Property Use only.
Any use unauthorized by Unlimited Links Communications Inc. or Paragon Management Group is subject to intellectual property infringement.
This tool is designed as a guide and numbers and findings are approximations and not to be considered 100% accurate.